Search Engine Optimization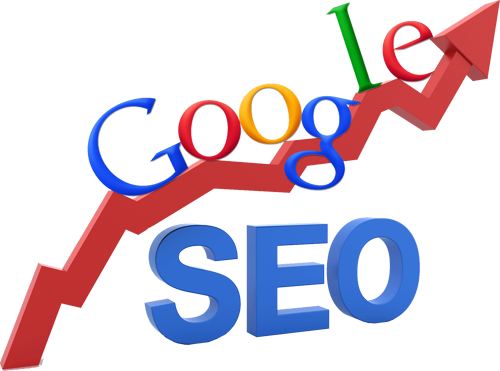 Search Engine Optimization
Search Engine Optimization (SEO) is the practice of increasing the number and quality of visitors to a website by improving rankings in the algorithmic search engine results. 
Research shows that websites on the first page of Google receive almost 95% of clicks, and studies show that results that appear higher up the page receive an increased click-through rate (CTR), and more traffic. 
There are also various other listings that can appear in the Google search results, such as map listings, videos, the knowledge graph and more. SEO can include improving visibility in these result sets as well.
Search Engine Optimization can:
Increase your website's visibility in Google rankings with relevant keywords
Grow organic traffic to your website with an increase in conversions
Connect with your audience at various stages of their engagement with your brand through relevant content
Get New Customers To Your Website
Through continually researched and targeted keywords over time, your site will receive new customers. The more keywords that are researched and targeted to your industry, the more new customers you will establish your business with.
We will send you regular email reports detailing the most notable changes in your keyword rankings, along with a sample of gained and lost SERP features and performance data.
Improve User Experience
After carefully analyzing your website for ease of use and traffic flow, we will offer our recommended suggestions for change with your developer to improve the user experience further, therefore, enhancing sales on the web or converting customers.
All we are is SEO consultants executing web and SEO development services to help improve your ROI through better search engine placement by just improving your website's rank in search engines. Whether you are looking to drive more traffic to your website or get more traffic to an already existing website, as your SEO services, we can help rank your site on Google and make it happen for you.
Market Research
Your site is put through a thorough site quality audit to ensure that it is Google-friendly and is structured accordingly for better and faster rankings, especially mobile device exposure.
Sitemap Implementation
On the initial application, we first must check to see if your site has been site mapped. If not, we will set up a sitemap to help Google crawl your site and establish all your pages on the web.
Site speed optimization
Load speeds are one of Google's many algorithms. It is highly essential that your website loads as fast as possible. We do everything we can to optimize a site for fast mobile loading, and if your website is a WordPress website, it is even easier
Embracing Keyword Rank Tracker
All major search engines 
All locations 
All devices 
 
We support 565 international and local search engines
 
Keyword Rank Tracker analyzes both Google's desktop and mobile search results
 Rank Tracker lets you monitor your Google rankings on desktop and mobile across 565 international and local search engines.
What is the keyword position?
In a clear, straight-to-point definition, a keyword position is the rank or rung a website holds in the search engines, in relation to other competing websites, for a given keyword.
The aim of any SEO-savvy website owner or marketer is always to capture and hold any of the coveted top 3 positions in SERPs. To do this, you need to know who's positioned where. That way, you'll be able to devise an effective SEO strategy to reach your goals.
It can take some time, but with little effort, each milestone means you're doing something right. The trick is to start working on that, right away.
Receive email reports
Stay up to date with all your ranking movements, right in your inbox.
We will send you regular email reports detailing the most notable changes in your keyword rankings, along with a sample of gained and lost SERP features and performance data.