SEO Audit Report
 
Why do an SEO audit?
An SEO audit is the review of a site which will point out the on-page issues and gives suggestions and recommendations for fixing those issues and ways to improve current implementations.
The analysis around a website brings several advantages for the owner. Especially, if the SEO audit is done in a rigorous and professional way.
It allows:
better positioning of the website from search engines: Google, Bing, As, Yahoo, Ask, etc. This place, your site deserves without the intervention of any publicity. The visibility of the site among the search results is realized in a natural way,
good indexing of the site by the search engines
to detect errors that block the indexing of the site and all possible risk areas that cause the bugs
optimize SEO with corrective actions corresponding to detected problems
to prevent in the future mistakes of inattention committed
to generate more traffic sustainably
to avoid sanctions by Google following duplication of content or optimization of the website
to draw the market of a contractor or a marketing manager. From this perspective, he can perfectly master his communication tool while improving his commercial showcase.
The performance of a website is inevitably a function of the quality of the audit that is done.
Why SEO Audit Report is necessary?

SEO Audit is one of the most important tools that can provide detailed insight and overview of your website's current standing. Often described as a process of altering and strengthening a website's online relevancy, an SEO Audit typically covers important components of a website such as content-related issues, site architecture, indexing, backlink analysis, and social media engagement. Understanding these components and how they work is an important part of identifying the strength, weaknesses, and potentials a website has in natural search. With proper Search Engine Optimization technique you can expand your website's Search engine visibility.
The report is a detailed analysis of the technical errors of your site. We will perform on-site analysis and then provide you any report in details.
OUR SEO AUDIT GIVES YOU:
HTTP status codes
Broken links
HTML code errors
Page size
HTML code size
Titles
Meta descriptions
Meta keywords
Total links
External links
Nofollow links
Cache date in Google, Yahoo! and Bing
Popularity according to Google and Yahoo!
Popularity in social media and more
What information need to provide?
SEO Audit Report
We will deliver an SEO Audit report within 10 working days. Please check the sample report from here.
We Accept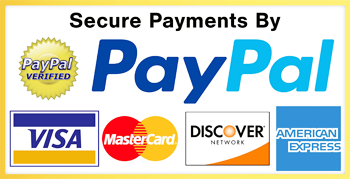 What is PayPal?